A Traveler's Option: Airport Limo Services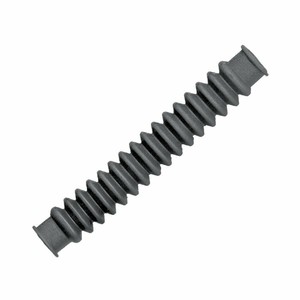 Airport limo services are designed to help provide travelers with quick and simple, and sometimes elegant transportation to and also from airports. Different services range in price and can also include valet parking of the traveler's own vehicle as well as transportation to other locations as well as airports. Using these services can take the headache out of traveling and save gas as well as wear and tear on the traveler's vehicle.
Airport limo services can also do military work. Recruiters can hire transportation to pick up recruits and take them to specific destinations for testing and airports for shipping out for basic training. These transportation companies offer great competitive rates and build strong clientele with their many services and highly trained and knowledgeable staff.
Being a driver means having a great sense of direction and a clean driving record. Being able to follow specific direction, being responsible, using time wisely and obeying traffic laws are keys when driving for a transportation company. Learning routes and communicating with dispatchers is also a part of being a driver. Anything can happen at at any time so the lines of communication must remain open between dispatchers and drivers.
Using airport transportation gives you the option to save gas and wear and tear on your own vehicle. If you can't afford or wish not to pay for airport parking, most of these companies provide valet parking for a flat rate. Travelers do not have to worry about getting lost when they use these services because the staff is so well trained and know exactly where each destination is and how long it will take to get there. Limo service is a great option for those who hate to drive. Especially in congested areas like airports, where there are so many vehicles around already, plus it helps to cut down on pollution!
Driving for these companies can be a rewarding career! To qualify for most driving positions one must complete and pass drug testing and a background check. A clean driving record is preferred, and extensive direction training, getting know the different routes a driver must take. Overall being a driver can be a fun and interesting career, if you enjoy driving!
Taking the guess work out of parking and toll paying and trying not to get lost, using these companies can really save time and money. The drivers are trained to always be on time and deliver amazing customer service to all passengers. Each limo is constantly maintained and cleaned inside and out for maximum customer satisfaction. Drivers handle all luggage with care as if it were their own and always make sure each passenger is comfortable and safe.
There are companies everywhere, at most airports that deliver these services and more, for great rates. Each company is different so be sure to do research before traveling to make sure you use the best company at the best rate for you. Online you can find thousands of airport limo companies and get their price and service listings.
These companies are created to help traveler's everywhere get the most out of their time and money. They are a great way to be sure not to get lost while going place to place in a city that you may not be familiar with. Save time, save money and be safe which traveling, hire an airport limo company to be your transportation.