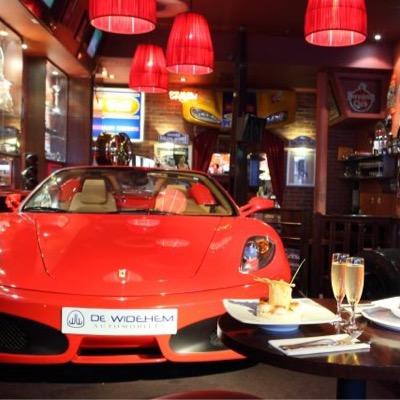 If you are looking for a new family car, you might be wondering "what are the best used cars?" If you just started a used car dealership, you might be asking the same thing. After all, you want to stock your lot with vehicles people want to buy. So what are the best used cars? The answer isn't as easy to get as you might think; we all have different wants and needs. For example, ask ten of your friends their favorite movies and you are likely to get different responses. The same will hold true for used cars.
While I cannot outright give you any names on the best used vehicles, I can give you some helpful tips on making the decisions yourself.
Buying a Used Car for Your Family
If you will be driving the vehicle in question, you need to like it the most. So right away, you want to focus on appearance. You don't need to focus on color because most vehicles come in a wide range of different colors. What you should focus on is the mileage and design.
Since this vehicle is going to be a family car, you want to take your family into consideration. First, it is important to consider the size of your precious cargo. How many kids do you have? Do you have four kids? If so, your standard cars are automatically eliminated from the running. What you want to consider next is SUVs, minivans, station wagons, and crossovers. Then, there is the safety issue. All cars get safety ratings when first released, so do a little bit of research online to find the best rated in safety.
Then, focus on the money you want to spend. Are you on a budget? If so, write down exactly how much you have to spend on a used vehicle. It is recommended that you keep the cost of taxes and vehicle registration in mind too. Most car finding websites and desktop car finders let you search for vehicles based on price, do this to see what is within your budget.
Buying Used Vehicles for Your Dealership Lot
As a used car dealer, you might be familiar with the thousands of different vehicles that are out there. This can give you an advantage, but remember that you are only selling the vehicles; you aren't buying them yourself. Put yourself in the place of a car buyer and find your best vehicle based on your wants and needs. However, some attention should be placed on your targeted market.
As you know, your targeted market is people in need of buying a used car. You are likely to greet people when they enter your dealership lot. Why not take the time to ask a few questions. What type of car are they looking for? What is their budget? Do they have any kids? Pretty soon you will be able to notice a common theme among many of your buyers. Then, keep your community in mind too. Say your lot is located near farm country; trucks might be in high demand. Say your lot is located near a town that has been putting a lot of focus on going green; hybrids and fuel efficient vehicles might be in high demand.
If you were to do a search online with the phrase "best used cars," you might come across the J.D. Power and Associates Top-Rated Cars like I did. For the 2009 year, you will see the Hyundai Elantra, Nissan 350Z, Ford Mustang, Lexus IS 250, Lexus LS 460, Nissan Altima, Mercury Sable, and a few others. Remember though that even though these vehicles might the highest rated, it doesn't mean that they are the best used cars for your wants and needs.