Florida PIP Coverage – Required Personal Injury Protection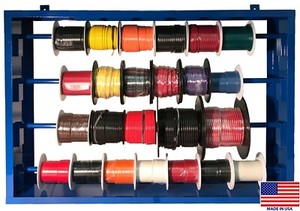 Everyone in Florida must carry car insurance coverage. The specific amounts policies cover vary. There's one required coverage that's a must in Florida, the $10,000 PIP coverage. PIP coverage is defined under Florida Statue as "personal injury protection benefits". It may have a deductible or no deductible at all. Hopefully you will never need your PIP coverage. If you do and have a deductible, remember that having one can cause immediate out of pocket expenses.
It is interesting that the Florida Motor Vehicle No-fault Law is new again and went back into effect on January 1, 2008. It now includes coverage for anyone in the policyholder's car and covers damaged property arising from or is a result of an accident involving a policyholder's vehicle. If a driver in Florida does not maintain personal injury protection coverage on their registered vehicle the State of Florida may suspend the policyholder's driver's license and vehicle registration. Sometimes personal economics or not being aware of one's policy provisions adds confusion and complexity when an auto accident occurs.
Accidents with motorcyclists are unique and have special legal needs. Motorcyclists are not required to carry the PIP coverage that other drivers are required to carry. When the motorcyclist has no PIP coverage, the driver of the car involved with the motorcyclist can get an attorney to provide a letter of protection. This letter is abbreviated LOP and is written to assure medical or healthcare providers they will be paid from any future settlement, or court verdict. It can be wise to hire an attorney to handle the issues that arise from a car accident. Settling accident cases and issues, even in this no-fault era, can be time intensive and complicated.
Motorcycle injuries are usually far more severe to the rider than to passengers in cars. These injuries many times result in brain traumas, a loss of a limb or even death. The services of an experienced accident attorney can exercise special care to recover enough to properly provide adequate care for these types of injuries.
The State of Florida requirement for drivers of automobiles to carry the PIP coverage, and is designed to cover only 80% of the reasonable medical benefits and 60% of disability benefits. This is another reason to hire an accident and personal injury attorney soon after you are involved in an accident.
Property damage liability along with the financial responsibility for it has clear requirements under Florida Statute. Requirements are specific about self insurance or maintaining other coverage through a private insurance company allowed to transact this type of insurance in Florida.
There is lot to know about the Florida Motor Vehicle No-fault Law that came into effect at the beginning of 2008. An experienced accident attorney can navigate through the issues for you.
Here's something to ponder. Consider something like the tricky and complicated traffic accident that involved many different factors last year. There was a huge pile-up of cars on Interstate 4 in central Florida and was widely reported in the media. The number of fatalities and injuries, not to mention property damage, was huge. The cause was attributed to low visibility from fog and from smoke of a controlled burn nearby. 50 cars and a few tractor trailers were involved. Sorting out this mess legally among all the involved parties makes it clear why an attorney is needed after accidents like this.