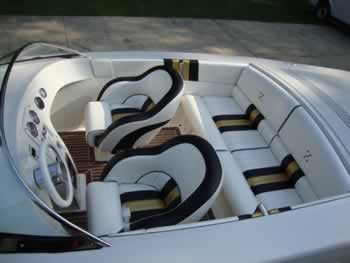 Audi has unveiled a compact sports car, the A1, designated for release in the summer of 2010. Designed for younger drivers, the car reflects a sleek and sophisticated look, which makes it a perfect fit for customers who live in urban and large cities. Also, the A1?s compact size allows it to retain agility through high volume city traffic.
The interior reflects a high quality, sporty look. With the latest technology incorporated on board such as the ?infotainment system,? Audi has paved the standard in automobile advances. It features a MMI navigation plus, a media center that also includes a monitor that rises from the instrument panel to the control unit. The A1 also comes with a 465 watt Bose surround sound system. Customers can also customize various aspects of the car to fit their own tastes.
The A1 was designed to have an agile chassis along with powerful engines. This combination makes it the sportiest car in its class. Yet it retains the distinct characteristic of the Audi brand. These features include the coupe-like C pillars, the unique arch-shaped roof, large wheel well and the single-frame grille.
Designed with four four-cylinder engines, the A1 sets new standards in efficiency. All engines substitute turbocharging for displacement and directly draw fuel from injection units. This car also features efficient fuel economy at around 43 ? 61 mpg with a CO2 transmission emission of 159.33 g/mile.
Audi has continued the trend in high-tech through incorporating a seven-speed, dual-clutch S tronic transmission. This allows for quick changes in gears without the pauses in pulling power. The A1 comes in automatic and manual. There is also the option for paddles on the steering wheel.
Overall, the A1 is a compact yet powerful and sporty automobile. It should appeal to younger customers who typically live in larger cities and are looking for a sophisticated yet stylish car.…