Where Can I Get Cheap Car Parts?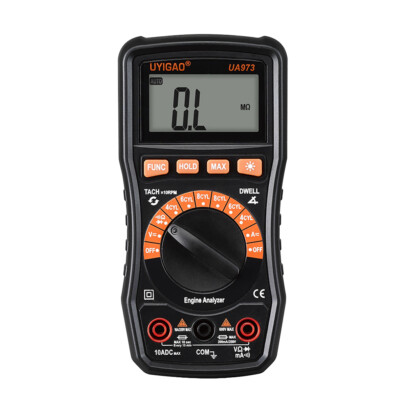 Everyone knows that these days owning a car is an expensive business, sometimes even like having a second mortgage. Although it feels great when we drive our lovely motors and the important jobs we can do by using cars, the costs in today's world are endless, for example, insurance costs, MOT costs, servicing cost, breakdown recovery costs and the BIG cost of replacing parts that have come to the end of their time.
Hopefully, this article will aim to help you in today's recession hit economy as to where you can find the parts you need and for the best price, therefore, reducing how much you spend on your car parts.
What about Car Parts from Main Dealers/Dealership?
Buying car parts from a main dealer is one place that you should be able to find your car parts. The good points of finding your car parts from dealerships is that they have a computerised system which can find the parts you're after using the part number on your existing part. In addition, it is always common that there will be a dealership for most manufacturers in each of the towns and cities of the UK.
However, although the likelihood of sourcing your parts from main dealers is very good, there are many factors that make this option simply not viable. Firstly, the cost of buying your part will most definitely come at the highest premium. Secondly, for the dealership to be able to source the part in the first place they will need the part number off your old part, which is sometimes hard to get especially if the part concerned is a gearbox or a front headlight as you cannot drive about without these when trying to source your parts. Thirdly, sometimes it can be difficult to find time in the day or bear the rainy weather to actually go in to the dealership and enquire about parts, especially when they are generally located in out-of-town retail parks.
What about Car Parts Online?
Online sources of buying your car parts are the new ways motoring customers are finding car parts these days. There are many advantages of using online sources to buy car parts, with one of them being that you don't even need to leave the comfort of your own home and being able to browse the internet any time that is convenient for you. The other prominent major factor for this preferred method of buying parts is that in the time it takes you to go to one dealership, you would have been able to visit a dozen or so websites which then will enable you to get the most competitive price out there, thus, SAVING YOU MONEY.
There are numerous websites in the market place that offer new parts, and are loads cheaper than main dealerships and offer a pretty good deliver service. However, although their prices are good, the parts are not the same quality as main dealers as they are just replacements/after market parts. In addition, they generally cater for parts that you need for servicing your car, for example, brake pads, brake fluid, air filter etc, and therefore, they are not so great when you need parts such as engines, gearboxes, bonnet, bumpers, doors etc.
The other recommended websites will compare prices of parts out there. These websites specialise in finding new and used car parts, and are by far the cheapest and are very good at finding the part. The advantage of using these websites is that you tell them what you want and they 'compare the market' across the majority of breaker-yards in the country, and then get you the cheapest price. In addition, as well as doing your bit for the environment in recycling car parts, the parts are genuine and to the same quality as the dealership parts, they are by far the most competitive on price and believe it or not they give guarantees on parts and next day delivery service is provided.
In conclusion, to the question Where can I get cheap car parts? We would recommend using the price locating service first as you will be getting quality/genuine parts for the cheapest price out there, plus it's FREE to use service. We would then suggest the other online parts websites as they are good at sourcing parts too. If you have no luck with these companies, then were afraid you will have no choice but to visit the dealership with your credit card in tow.